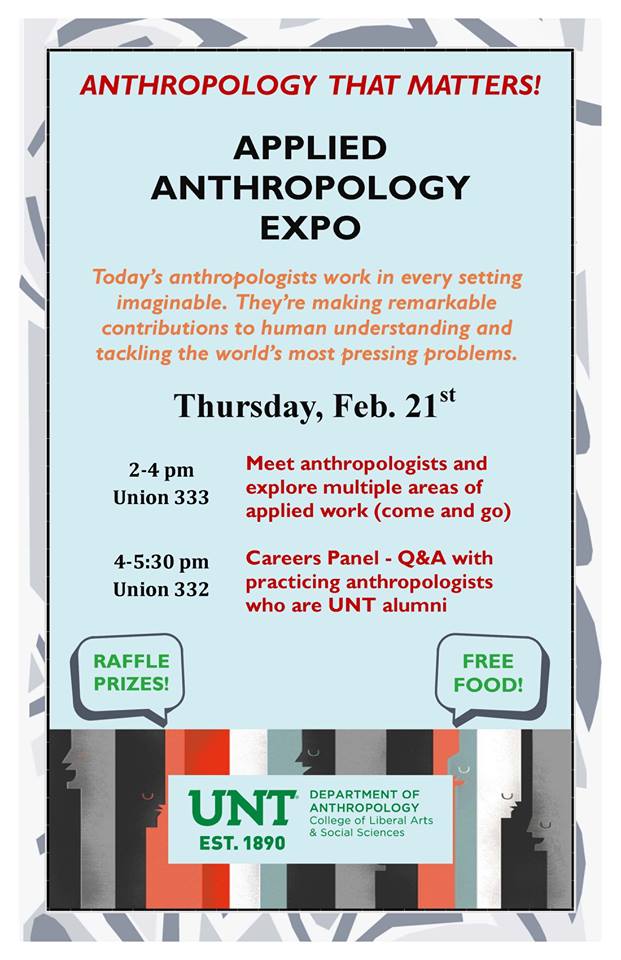 I will be in Denton, Texas today at my Alma Matter the University of North Texas where I will be participating in the Applied Anthropology Expo. I will have a poster up for the poster session, and I will be a panelist on careers in anthropology.
Though I didn't have the typical college experience (I was an older student who already had a career and a full-time job in my field while attending school full-time), I loved everything about attending university. I was that person who actually enjoyed going to class and homework and writing papers. I loved it all.
Learning is a passion of mine and I take it very seriously. I would continue on to get my JD or another Masters or another Ph.D. if I had the money. Sadly, I'm still paying off all of the schooling I've already had, so all of that is off the table.
In the end, I'm an academic at heart who simply wishes I could support my family of 5 on a professor's salary while auditing classes I can't afford to take but would love to learn. Being that I can't do any of that (largely because I'm still paying off all of that previous education), I very much relish these opportunities and jump on them every chance I get.
So, if you're local to the area come and check out the expo! See what is amazing about my alma matter and their applied anthropology program. If you're not local, don't worry, I'll cover all the interesting parts in my next post.